The recent NASA "Curiosity" mission that just landed reminded me of something I did the last time a robot was exploring up there.
It was July 1997, and I was 18 years old and relatively new to the Internet (having been knocking around it for only a couple of years at that point, by my recollection). I was a keen computer artist, using Lightwave 3D at the time.
So when the Mars Pathfinder robot landed and made big news, it was only natural that I rendered some domes onto the first photos they published and put them on the Internet, claiming them to be "The images NASA doesn't want you to see".
Much to my surprise, the counter on the free webspace I had with my Demon Internet dial-up account quickly starting increasing. Many hundreds of thousands of hits, which was a lot in those days (as it took 20 minutes just to connect to the Internet and the only way to find things was with gopher and downloading a photo was something you left running overnight and it all cost so much money, unless you used stolen "Red Hot Ant" free dialup numbers which everyone did all the time).
Anyway, long story short, it attracted lots of attention. I was interviewed live on some American crackpot Art Bell radio show (Atlanta's WGST Planet Radio). I told them I found the images in the bins round the back of NASA). It was in magazines (well, one). And I became rich and famous and banned from ever visiting Mars.
Anyway, the Internet Archive has a copy of the text and I managed to find this one image some daft consipiracy website had kept a copy of. And here it is in all it's glory.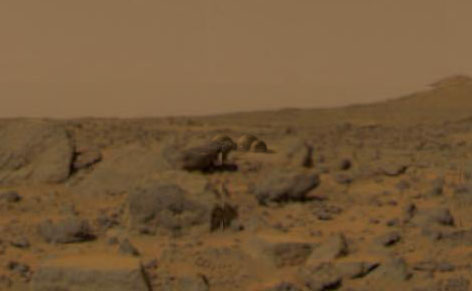 And there began my long career of being a dick on the Internet.
UPDATE: The Way Back When machine is able to show my original site now and it has all my silly explanation of the origin of the photos (plus this bonus photo shows a figure stood in the distance)
UPDATE: I found an old backup of the images, plus some wireframes of the rendering I did to make the domes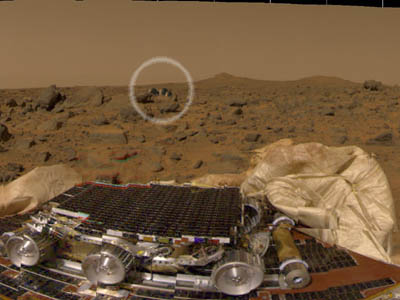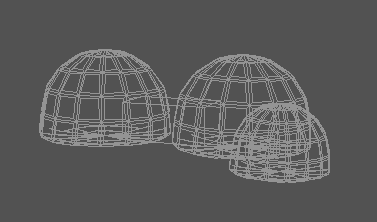 UPDATE: I found an old issue of "Connect" magazine a friend gave me at the time, back when magazines still existed. Connect was basically just a list of links to funny stuff on the Internet this week and they reviewed the site in their Conspiracies section.